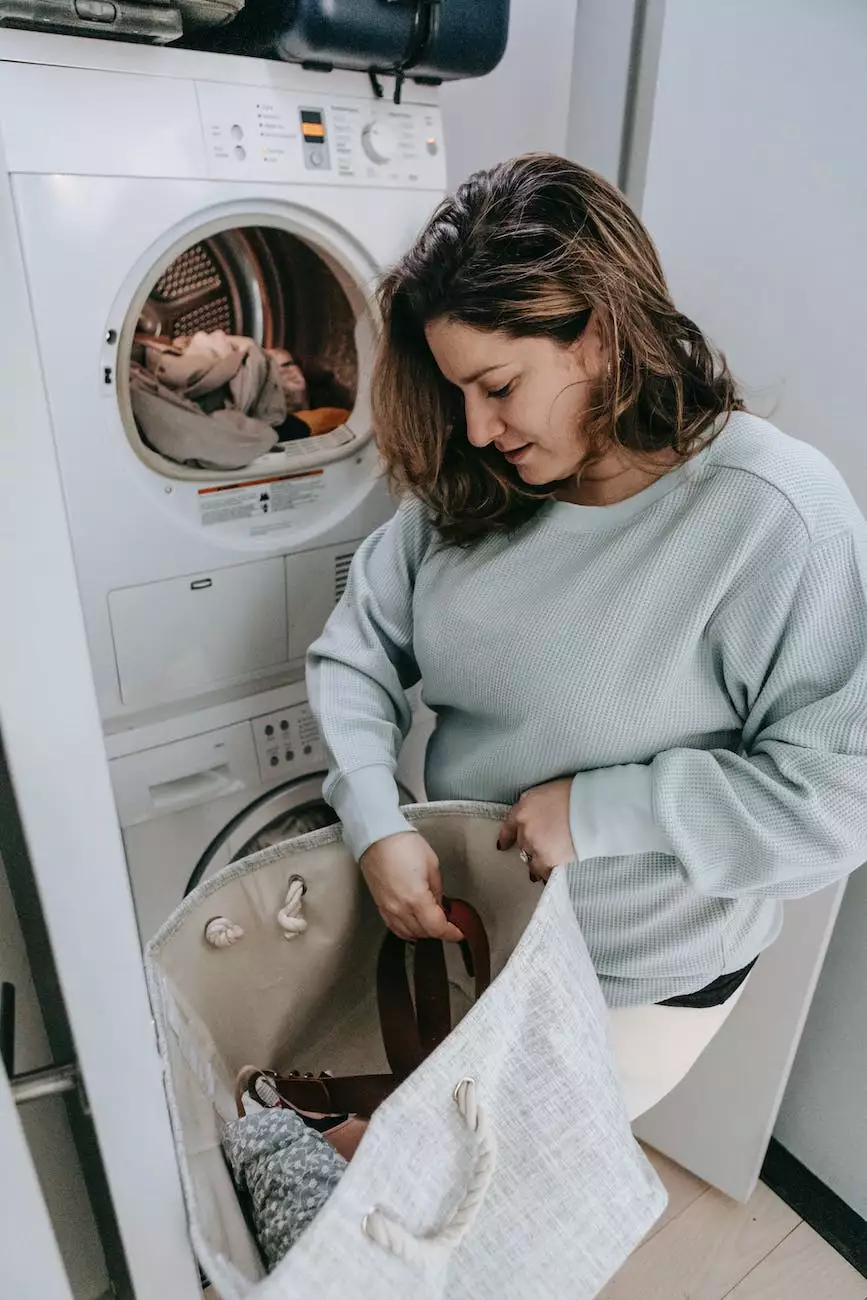 Convenient and Professional Home Laundry Service
Purofist is proud to offer our highly efficient and professional home laundry services in Houston, TX. We understand the challenges that come with maintaining a clean and fresh wardrobe while juggling a busy schedule. That's why we are here to take the burden off your shoulders and provide you with exceptional laundry solutions.
Why Choose Purofist for Your Home Laundry Needs
With Purofist, you can expect nothing but the best when it comes to home laundry service. Here are a few reasons why we stand out from the rest:
Quality Guarantee: We are committed to delivering top-notch laundry results that meet and exceed your expectations. Our skilled team utilizes advanced techniques and premium cleaning products to ensure your clothes are clean, fresh, and beautifully pressed.
Convenience: We understand the importance of saving your valuable time and energy. By choosing Purofist, you can conveniently schedule a pickup and delivery service that fits perfectly into your busy routine. Our prompt and reliable team will handle your laundry with the utmost care and efficiency.
Personalized Approach: Every individual has unique laundry preferences. At Purofist, we take the time to understand your specific needs and preferences. Whether it's sorting your clothes by color or following specific washing instructions, we tailor our services to ensure your garments are treated with the care they deserve.
Affordable Pricing: We believe that quality laundry service should be accessible to everyone. That's why we offer competitive pricing options without compromising on the quality of our services.
Our Home Laundry Process
At Purofist, we follow a thorough and meticulous process to ensure outstanding laundry results:
Pickup and Inspection
Once you schedule a pickup service, our friendly team will arrive at your doorstep at the designated time. We will inspect your clothes for any specific instructions or special care requirements. Your satisfaction is our priority, and we pay attention to every detail to ensure the best outcome.
Sorting and Pre-Treatment
After the inspection, we meticulously sort your garments based on color, fabric type, and care instructions. This step ensures that each item receives the appropriate treatment. We also pre-treat stains and spots using advanced techniques and eco-friendly stain removers to maximize the chances of complete removal.
Washing and Drying
Using state-of-the-art laundry equipment and premium detergent, our skilled team ensures a thorough and effective cleaning process. We follow industry best practices and adhere to specific care instructions provided by clothing manufacturers to maintain the quality of your garments. After washing, your clothes are carefully dried to perfection.
Ironing and Folding
At Purofist, we understand the importance of crisp and wrinkle-free clothes. Our experienced team will iron each item meticulously, paying attention to every crease and detail. If you prefer your clothes folded, we will neatly fold them according to your specifications.
Final Inspection and Delivery
Before delivering your laundry back to your home, we conduct a final inspection to ensure everything has been handled to the highest standard. Your freshly cleaned and pressed clothes will be transported back to you at the scheduled time, ready to be enjoyed.
Why Invest in Professional Home Laundry Services
While many people may consider doing their laundry at home, there are numerous advantages to investing in professional home laundry services like Purofist.
Time and Energy Savings
By outsourcing your laundry needs to professionals, you can save valuable time and energy. Instead of spending hours sorting, washing, drying, and ironing, you can focus on the things that matter most to you, whether it's spending time with family, pursuing hobbies, or focusing on your career.
Exceptional Results
Professional home laundry services ensure exceptional cleaning results that go beyond what you can achieve at home. With advanced equipment, specialized products, and experienced staff, Purofist guarantees spotless and fresh laundry. No more worries about stubborn stains or improperly cleaned clothes.
Care for Delicate Fabrics
Delicate fabrics require gentle care and expertise. With professional home laundry services, you can trust that your delicate garments will be handled with the utmost care to prevent damage or shrinkage. Our skilled team knows how to handle a wide range of fabrics and will ensure they are properly cleaned and maintained.
Extended Clothing Lifespan
Properly cleaning and caring for your clothes can significantly extend their lifespan. Professional home laundry services follow industry best practices to ensure your garments are treated with care, reducing the risk of wear and tear that can occur with improper washing or drying techniques. Save money in the long run by preserving the quality of your wardrobe.
Contact Purofist for Exceptional Home Laundry Service in Houston, TX
Are you ready to experience the convenience and top-quality results of professional home laundry service? Look no further than Purofist! Whether you need regular laundry services or a one-time deep cleaning, our dedicated team is here to exceed your expectations. Contact us today to schedule a pickup and enjoy the exceptional laundry experience Purofist has to offer.