How To Do Laundry? Your Full Guide to Clean Clothes
Jul 31, 2021
Laundry Services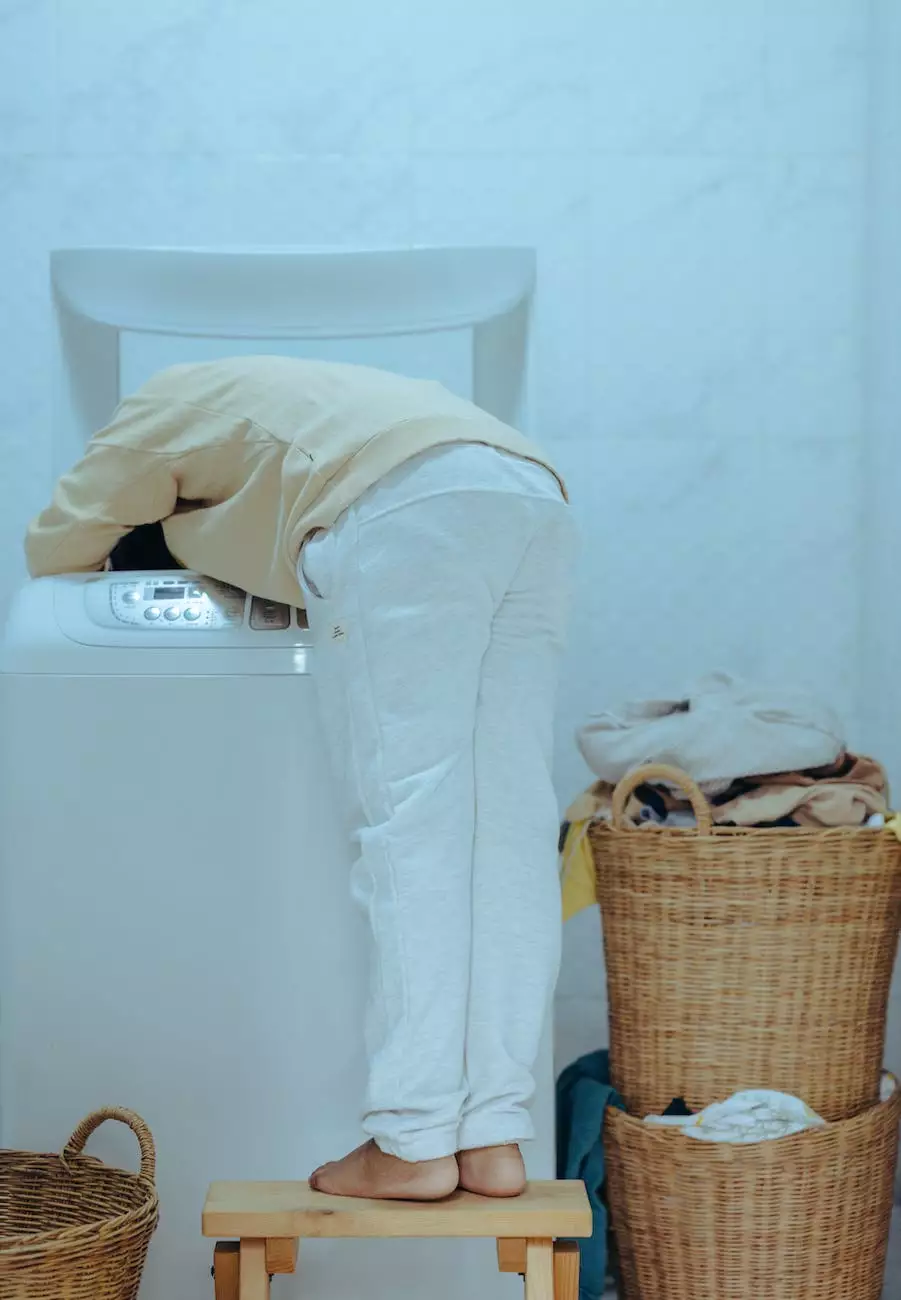 Introduction
Welcome to Purofist's ultimate guide on how to do laundry effectively. Whether you are a beginner or seeking to enhance your laundry skills, this comprehensive guide will provide you with expert tips, techniques, and advice to achieve clean and fresh clothes every time.
1. Sorting
Before starting the laundry process, it is important to properly sort your clothes. Sort them based on color, fabric type, and level of dirtiness. This ensures that your clothes are cleaned effectively without any color bleeding or damage. Use separate laundry baskets for whites, darks, and delicates.
1.1 Sorting by Color
Sorting by color helps prevent color bleeding. Separate whites, lights, darks, and bright colors. This avoids the dreaded pink socks or faded clothes disasters.
1.2 Sorting by Fabric Type
Sorting clothes by fabric type helps protect delicate fabrics from damage. Separate fabrics such as cotton, wool, silk, and synthetic materials. This ensures that each fabric receives the appropriate care during the washing process.
1.3 Sorting by Level of Dirtiness
If some clothes are heavily soiled, separate them from lightly soiled ones. This allows you to adjust the wash settings and use appropriate stain removal techniques for heavily stained garments.
2. Pre-Treating Stains
Effective stain removal is crucial for clean clothes. Before tossing your clothes into the washing machine, pre-treat any visible stains. Apply a stain remover directly to the stain and gently rub it in. Allow it to sit for a few minutes before proceeding with the wash cycle.
3. Choosing the Right Detergent
Selecting the right detergent is essential for achieving clean and fresh-smelling clothes. Consider the type of fabric, water hardness, and any special requirements (e.g., hypoallergenic or eco-friendly). Purofist offers a wide range of detergents suitable for different fabric types and washing machines.
4. Machine Settings and Load Size
Understanding your washing machine settings and load size helps optimize the cleaning process. Follow the manufacturer's instructions for load capacity and use the appropriate water temperature, cycle duration, and spin speed for your garments.
5. Proper Techniques
Mastering the proper washing techniques ensures that your clothes receive the best care. Follow these guidelines:
5.1 Water Temperature
Adjust the water temperature based on garment instructions. Hot water is suitable for whites, while cold water is often preferable for darks and delicates.
5.2 Detergent Measurement
Follow the recommended detergent measurements for your load size. Using too much detergent can leave residue on your clothes, while too little may result in poor cleaning.
5.3 Gentle Cycle for Delicates
When washing delicate fabrics, select the gentle cycle. Delicate fabrics require extra care to avoid damage or shrinking.
5.4 Load Balance
Ensure a balanced load to prevent excessive wear on your washing machine. Distribute clothes evenly to maintain the machine's performance and extend its lifespan.
6. Drying and Ironing
Proper drying and ironing techniques complete the laundry process.
6.1 Drying Methods
Choose the appropriate drying method for your clothes. Air-drying is suitable for delicate garments, while machine drying is faster and more convenient for everyday clothing.
6.2 Ironing Techniques
Iron your clothes based on fabric type and garment instructions. Adjust the iron's temperature accordingly to avoid damaging delicate fabrics and achieve wrinkle-free results.
Conclusion
By following this comprehensive guide, you now have the knowledge to effectively do your laundry. Purofist's expert tips and techniques, coupled with the right products and methods, will keep your clothes clean, fresh, and looking brand new.
About Purofist
Purofist is a leading provider of professional cleaning services. Our expertise extends beyond laundry to include home cleaning, office cleaning, and specialized cleaning services for various industries. Trust Purofist for all your cleaning needs.
Contact Us
To learn more about our cleaning services or to schedule an appointment, visit our website http://a-town.net or contact us directly at +1234567890.